Accordionist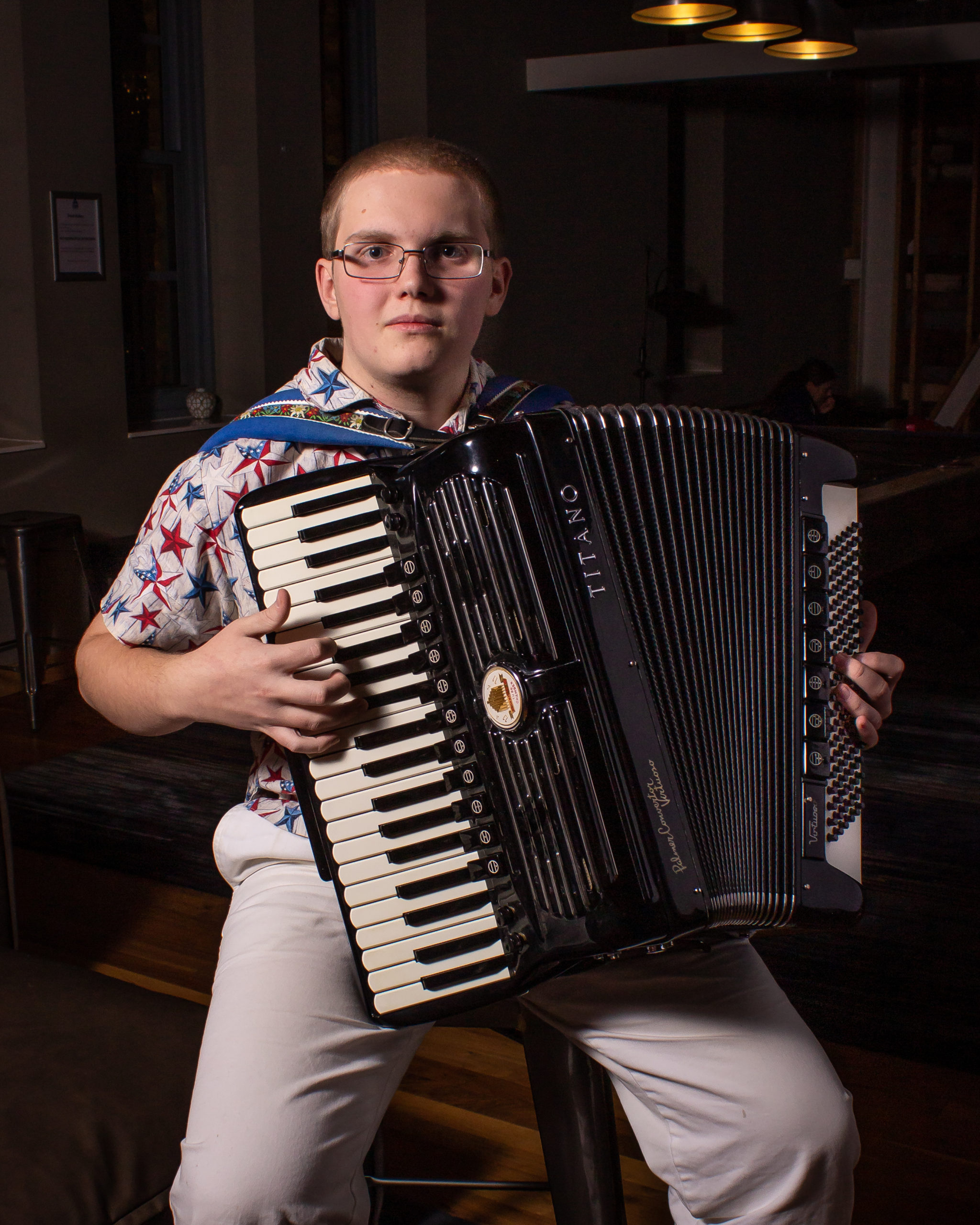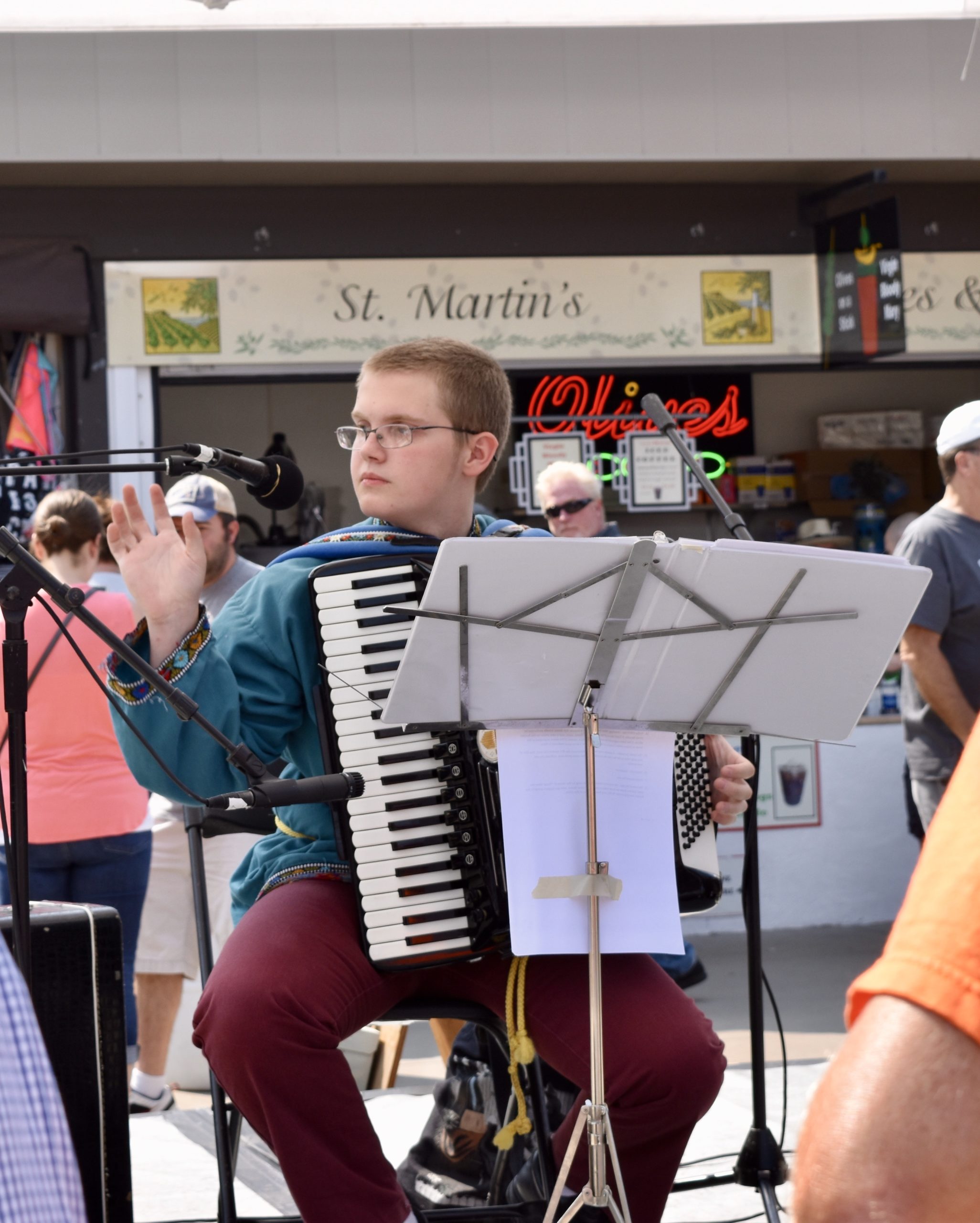 With over 12 years of professional work as an accordionist, Max Thompson has had the honor of working with Russian Cultural Center/Russian Soul in Minneapolis, MN, the International Institute of Minnesota as a Russian cultural representative at the Minnesota Festival of Nations and Minnesota State Fair, playing in the Northeast Accordion Festival accordion orchestra, participating in university ensembles, and providing musical entertainment for numerous venues and events since 2011. He specializes in Russian folk music, Balkan music, traditional European music such as polkas and waltzes, traditional jazz, and arrangements of popular music for the accordion.
Keyboardist/Pianist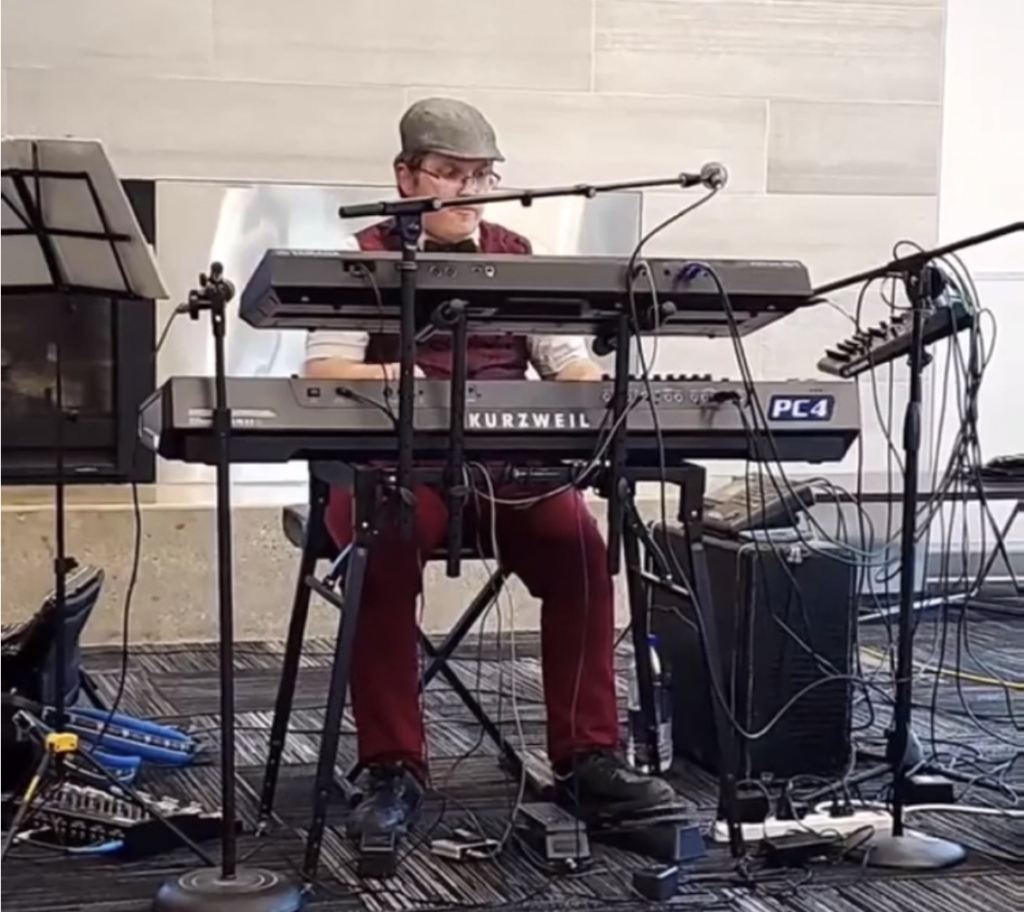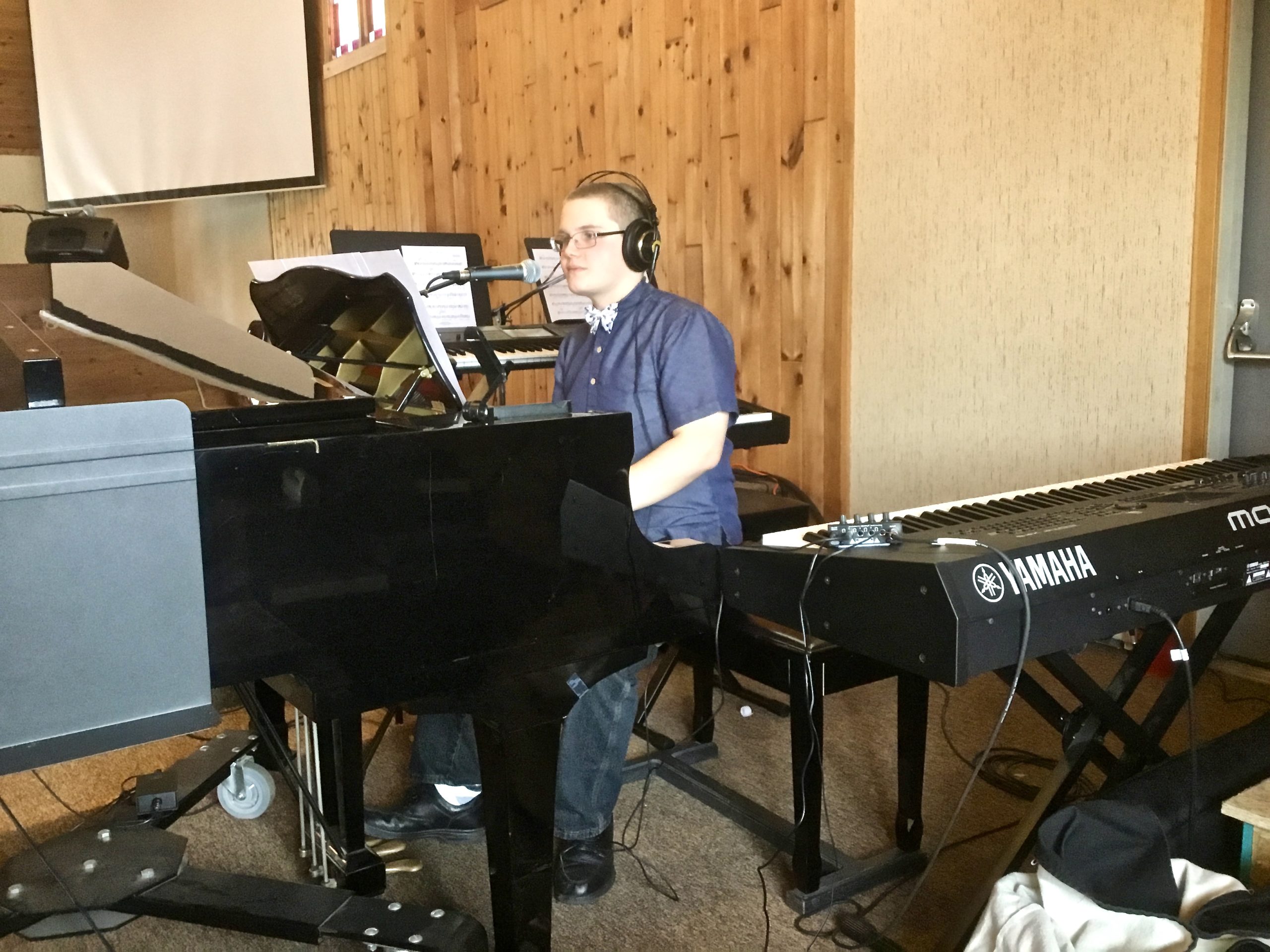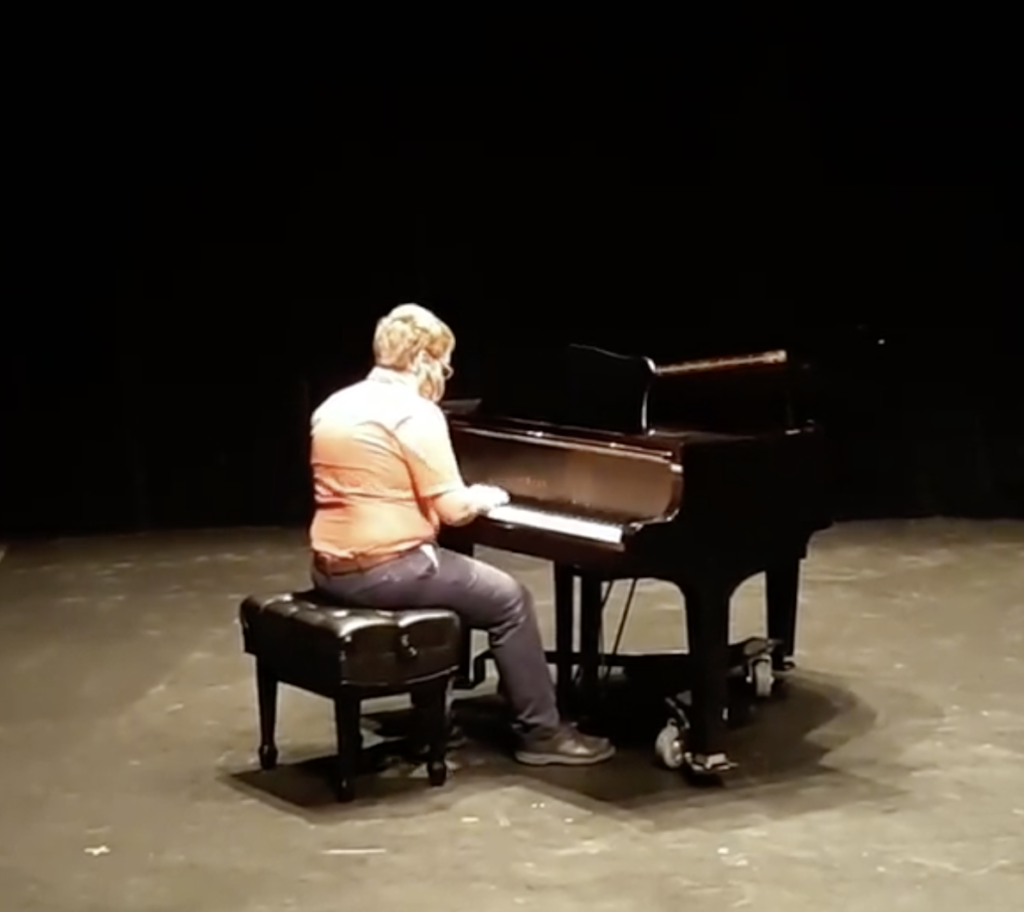 As a keyboardist and pianist, he has worked in multiple roles as a solo pianist, accompanist, worship director, band leader, contemporary keyboardist, and arranger since the age of eight. He specializes in ragtime, easy listening/relaxation, worship, and modern pop piano pieces. He has played since the young age of two years old, resulting in over 17 years of piano experience.
In a band context, he brings a wide variety of timbres to the table, including pads, strings, brass, orchestral instruments, clavinet, electric and synth bass, world instruments, and guitar, in addition to more traditional piano, electric piano, and Hammond organ parts. He also has significant experience in realistic reproduction of string voicing and substituting for an electric bass player.
Organist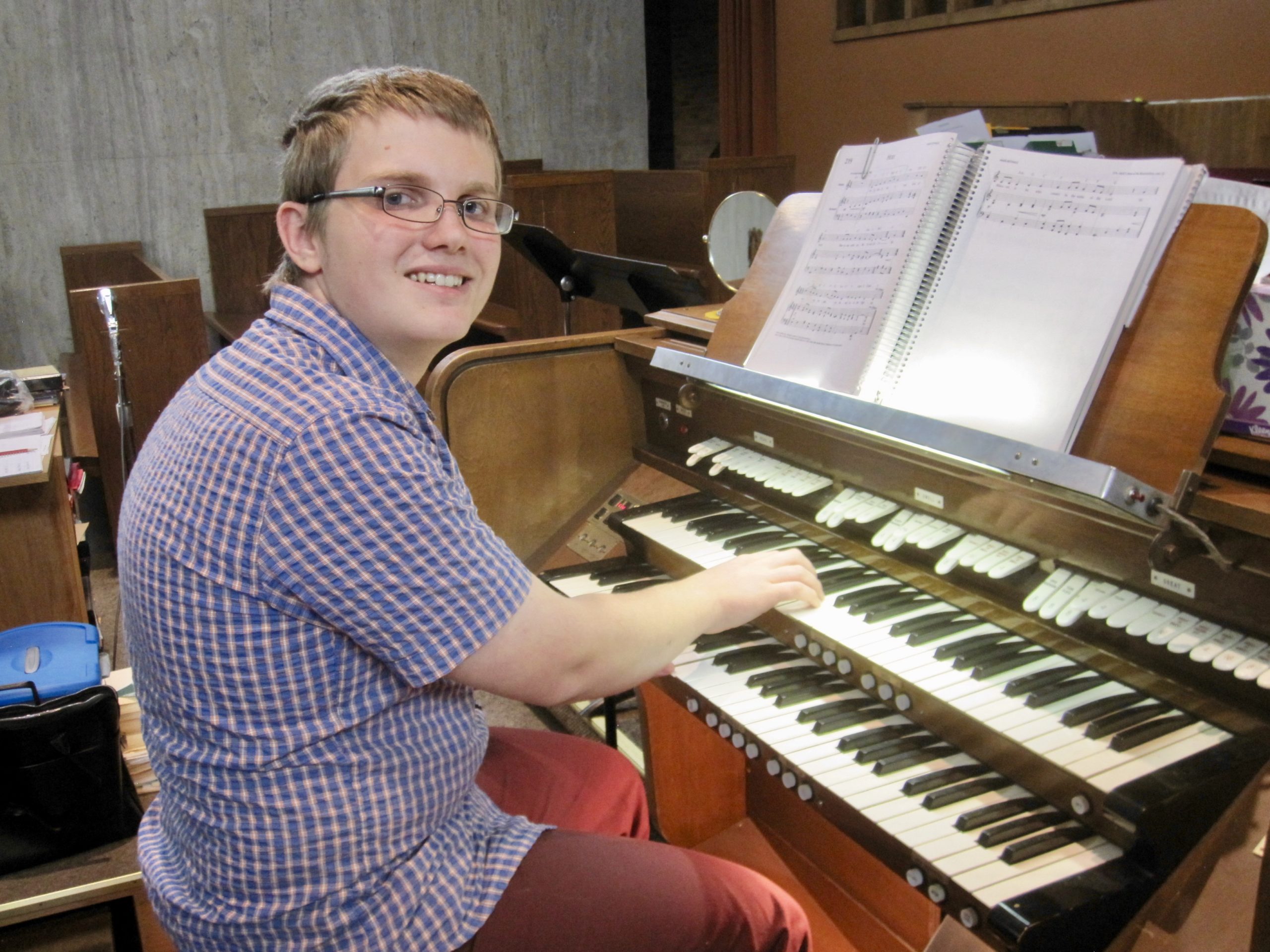 Since age 12 he has played the organ, primarily for hymn sings and funerals, with the occasional contemporary arrangement or holiday piece. In certain instances, he has helped merge the organ into contemporary worship with a full band as well.
Drums & Percussion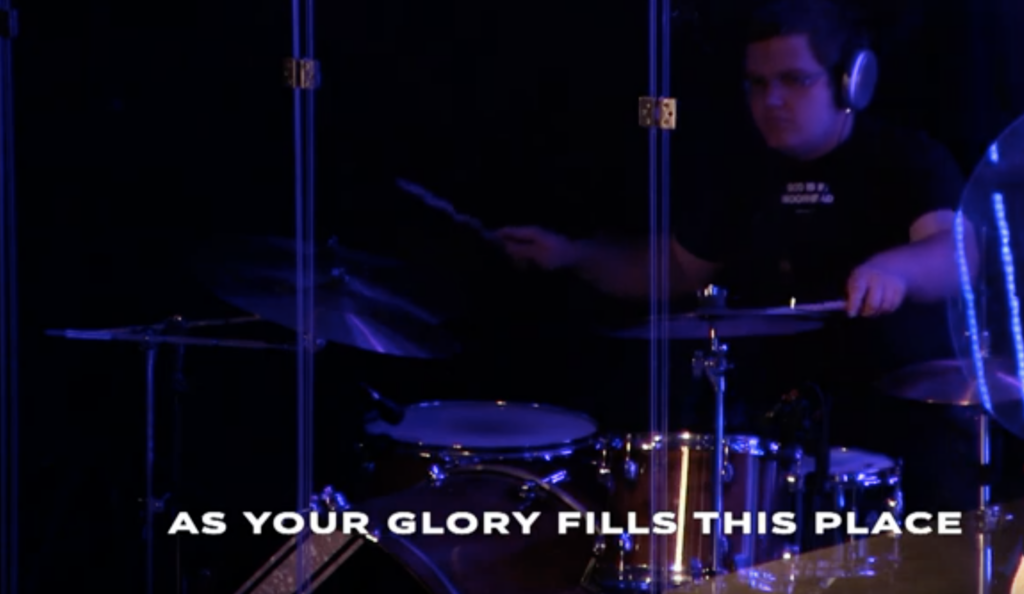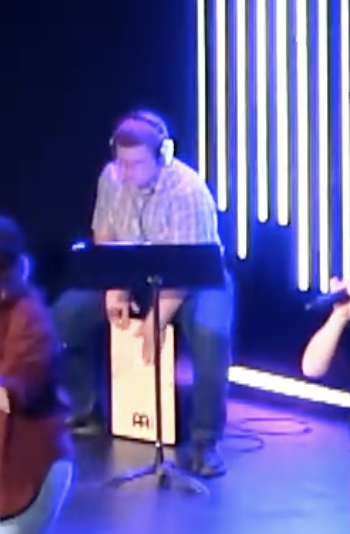 He is the primary drummer on worship team with MSUM Chi Alpha, and has subbed on drums and percussion at Relevant Life Church in Fargo, ND and Ledgerock Community Church in Ely, MN.
Other Instruments
He is currently learning guitar, hand percussion, bass, and steel pans, in addition to continuing to expand his palette with Native American Flute.
Music Production and Online Community
You can find him on Youtube at the channel "Max Thompson Music", which has been online since 2017. There, he offers music technology reviews with an emphasis on keyboards and older synthesizers, tutorials, and posts original music, remixes, and cover songs, some in collaboration with other musicians over the internet. https://www.youtube.com/c/MaxThompsonMusic/
Max is the producer for Moorhead band Alpha $ix, and is available to produce your next record. For more information, click the "MC Thompson Productions" link under the "Services" tab.
He actively participates in several online forums as well, most notably the Music Player Network Forums, Motifator, and at times the Organ Forum. He highly recommends checking them out if you are interested (links are available on the Resources page).